Books

The Australian Native Bee Book: Keeping Stingless Bee Hives For Pets, Pollination and Sugarbag Honey by Dr Tim Heard

The Australian Native Bee Book:

Keeping stingless bees and hives for pets, pollination and sugarbag honey

By Tim Heard

Keeping native stingless bees is a hot topic in Australia for commercial, environmental and recreational reasons.

You can do something about the decline of pollinators by conserving native bees.

In this book you'll find the complete guide to native stingless bees, written by an expert who has spent his lifetime intimately engaged with these unique creatures.

Whether you keep a hive or two in your suburban garden, or want to use multiple hives on a commercial farm, this friendly guide has you covered.
OATH Hive

Honey Jar Stained Hoop Pine Native Beehive OATH Box Stingless Australian Bee

Honey Jar – Stained Hoop Pine Native Beehive OATH Box Stingless Australian

The honey separator has a honey jar for harvesting honey.

Comes with 2x 260ml jars for easily harvesting native bee honey.

About Your New Hive

30mm Hoop Pine with anti slump bars.

Three coats of Intergrain UltraDeck Merbau. UltraDeck contains unique Hydroguard technology to guard timber against Australia's harsh conditions.

Outside Dimensions – Standard OATH

Width: 200mm

Length: 280mm

Height: 290mm

Thickness: 30mm

Weight: 4.8kg

3 Tiers for easy splitting

OATH (Original Australian Trigona Hive)
OATH Hive

Honey Jar Hinged Lid Beehive OATH Box Stingless Australian Native Bee Hive Clear

Honey Jar Hinged Lid – OATH Box – Stingless Australian Native Bee Hive


The honey separator is clear perspex so you can inspect the inside of the hive and has a honey jar for harvesting honey.

Comes with 2x 260ml jars for easily harvesting native bee honey.

About Your New Hive

25mm Hardwood with Hoop Pine anti slump bars.

Three coats of Intergrain UltraClear Gloss. UltraClear Exterior provides superior protection against Australian weather conditions.

304 Stainless Steel Hinges

Outside Dimensions – Standard OATH

Width: 200mm

Length: 280mm

Height: 290mm

Thickness: 25mm

Weight: 4.8kg

3 Tiers for easy splitting

OATH (Original Australian Trigona Hive)

OATH Hive

Honey Jar Beehive OATH Box Stingless Australian Native Bee Hive Clear

Honey Jar – OATH Box – Stingless Australian Native Bee Hive


The honey separator has a honey jar for harvesting honey.

Comes with 2x 260ml jars for easily harvesting native bee honey.

About Your New Hive

25mm Hardwood with Hoop Pine anti slump bars.

Three coats of Intergrain UltraClear Gloss. UltraClear Exterior provides superior protection against Australian weather conditions.

Outside Dimensions – Standard OATH

Width: 200mm

Length: 280mm

Height: 290mm

Thickness: 25mm

Weight: 4.8kg

3 Tiers for easy splitting

OATH (Original Australian Trigona Hive)

OATH Hive

Honey Jar Beehive OATH Box Stingless Australian Native Bee Hive Painted

Honey Jar – OATH Box – Stingless Australian Native Bee Hive


The honey separator has a honey jar for harvesting honey.

Comes with 2x 260ml jars for easily harvesting native bee honey.

About Your New Hive

25mm Hardwood with Hoop Pine anti slump bars.

Two coats of under coat and two coats of British Paints 4 Seasons exterior house paint.

Outside Dimensions – Standard OATH

Width: 200mm

Length: 280mm

Height: 290mm

Thickness: 25mm

Weight: 4.8kg

3 Tiers for easy splitting

OATH (Original Australian Trigona Hive)

OATH Hive

Honey Jar Hinged Lid Beehive OATH Box Stingless Australian Native Bee Hive Painted

Honey Jar Hinged Lid – OATH Box – Stingless Australian Native Bee Hive


The honey separator is clear perspex so you can inspect the inside of the hive and has a honey jar for harvesting honey.

Comes with 2x 260ml jars for easily harvesting native bee honey.

About Your New Hive

25mm Hardwood with Hoop Pine anti slump bars.

Two coats of under coat and two coats of British Paints 4 Seasons exterior house paint.

304 Stainless Steel Hinges

Outside Dimensions – Standard OATH

Width: 200mm

Length: 280mm

Height: 290mm

Thickness: 25mm

Weight: 4.8kg

3 Tiers for easy splitting

OATH (Original Australian Trigona Hive)

OATH Hive

Honey Super Beehive OATH Box Stingless Australian Native Bee Hive Yellow

Honey Super – OATH Box – Stingless Australian Native

About Your New Hive

25mm Hardwood with Hoop Pine anti slump bars.

Two coats of under coat and two coats of British Paints 4 Seasons exterior house paint.

Outside Dimensions – Standard OATH

Width: 200mm
Length: 280mm
Height: 290mm
Thickness: 25mm

Weight: 4.8kg

3 Tiers for easy splitting

OATH (Original Australian Trigona Hive)

OATH Hive

Honey Jar Hinged Lid Beehive OATH Box Stingless Australian Native Bee Hive Yellow

Honey Jar Hinged Lid – OATH Box – Stingless Australian Native Bee Hive


The honey separator is clear perspex so you can inspect the inside of the hive and has a honey jar for harvesting honey.

Comes with 2x 260ml jars for easily harvesting native bee honey.

About Your New Hive

25mm Hardwood with Hoop Pine anti slump bars.

Two coats of under coat and two coats of British Paints 4 Seasons exterior house paint.

304 Stainless Steel Hinges

Outside Dimensions – Standard OATH

Width: 200mm

Length: 280mm

Height: 290mm

Thickness: 25mm

Weight: 4.8kg

3 Tiers for easy splitting

OATH (Original Australian Trigona Hive)

OATH Hive

Honey Jar Perspex Beehive OATH Box Stingless Australian Native Bee Hive Yellow

Honey Jar Perspex – OATH Box – Stingless Australian Native Bee Hive


The honey separator is clear perspex so you can inspect the inside of the hive and has a honey jar for harvesting honey.

Comes with 2x 260ml jars for easily harvesting native bee honey.

About Your New Hive

25mm Hardwood with Hoop Pine anti slump bars.

Two coats of under coat and two coats of British Paints 4 Seasons exterior house paint.

Outside Dimensions – Standard OATH

Width: 200mm

Length: 280mm

Height: 290mm

Thickness: 25mm

Weight: 4.8kg

3 Tiers for easy splitting

OATH (Original Australian Trigona Hive)

OATH Hive

Honey Jar Beehive OATH Box Stingless Australian Native Bee Hive Yellow

Honey Jar – OATH Box – Stingless Australian Native Bee Hive


The honey separator has a honey jar for harvesting honey.

Comes with 2x 260ml jars for easily harvesting native bee honey.

About Your New Hive

25mm Hardwood with Hoop Pine anti slump bars.

Two coats of under coat and two coats of British Paints 4 Seasons exterior house paint.

Outside Dimensions – Standard OATH

Width: 200mm

Length: 280mm

Height: 290mm

Thickness: 25mm

Weight: 4.8kg

3 Tiers for easy splitting

OATH (Original Australian Trigona Hive)

OATH Hive

Honey Super Perspex Beehive OATH Box Stingless Australian Native Bee Hive Yellow

Honey Super Perspex – OATH Box – Stingless Australian Native Bee Hive


The honey separator is clear perspex so you can inspect the inside of the hive. A small opening at the rear is covered with tape, When you are ready to allow the bees into the honey super the tape can be removed.

About Your New Hive

25mm Hardwood with Hoop Pine anti slump bars.

Two coats of under coat and two coats of British Paints 4 Seasons exterior house paint.

Outside Dimensions – Standard OATH

Width: 200mm

Length: 280mm

Height: 290mm

Thickness: 25mm

Weight: 4.8kg

3 Tiers for easy splitting

OATH (Original Australian Trigona Hive)

OATH Hive

Honey Jar Perspex Beehive OATH Box Stingless Australian Native Bee Hive Painted

Honey Jar Perspex – OATH Box – Stingless Australian Native Bee Hive


The honey separator is clear perspex so you can inspect the inside of the hive and has a honey jar for harvesting honey.

Comes with 2x 260ml jars for easily harvesting native bee honey.

About Your New Hive

25mm Hardwood with Hoop Pine anti slump bars.

Two coats of under coat and two coats of British Paints 4 Seasons exterior house paint

Outside Dimensions – Standard OATH

Width: 200mm

Length: 280mm

Height: 290mm

Thickness: 25mm

Weight: 4.8kg

3 Tiers for easy splitting

OATH (Original Australian Trigona Hive)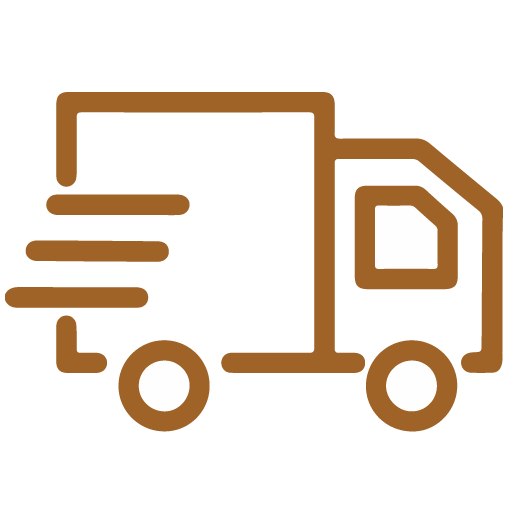 Delivery
Australia wide from $2.98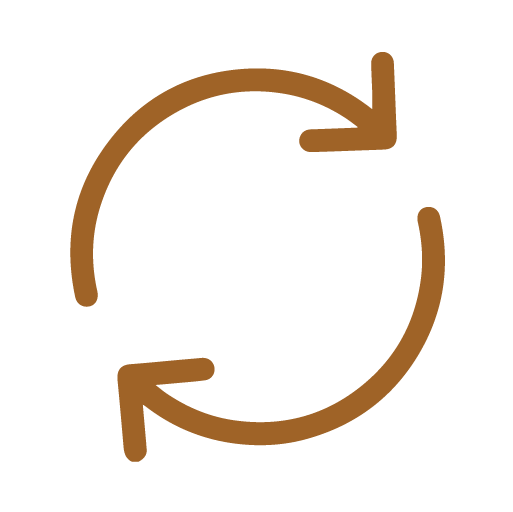 Easy returns
60 days for simple returns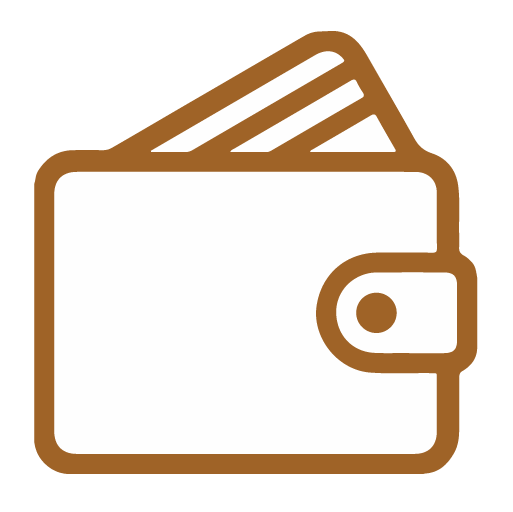 Simple Payment Option
Credit Cards Available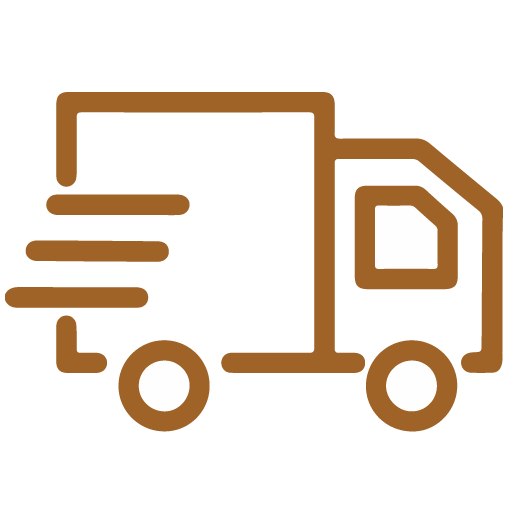 Express shipping
Option for Express Shipping
Books

The Australian Native Bee Book: Keeping Stingless Bee Hives For Pets, Pollination and Sugarbag Honey by Dr Tim Heard

The Australian Native Bee Book:

Keeping stingless bees and hives for pets, pollination and sugarbag honey

By Tim Heard

Keeping native stingless bees is a hot topic in Australia for commercial, environmental and recreational reasons.

You can do something about the decline of pollinators by conserving native bees.

In this book you'll find the complete guide to native stingless bees, written by an expert who has spent his lifetime intimately engaged with these unique creatures.

Whether you keep a hive or two in your suburban garden, or want to use multiple hives on a commercial farm, this friendly guide has you covered.

OATH Hive

Honey Super Perspex Beehive OATH Box Stingless Australian Native Bee Hive

Honey Super Perspex – OATH Box – Stingless Australian Native Bee Hive


The honey separator is clear perspex so you can inspect the inside of the hive. A small opening at the rear is covered with tape, When you are ready to allow the bees into the honey super the tape can be removed.

About Your New Hive

25mm Hardwood with Hoop Pine anti slump bars.

Outside Dimensions – Standard OATH

Width: 200mm

Length: 280mm

Height: 290mm

Thickness: 25mm

Weight: 4.8kg

3 Tiers for easy splitting

OATH (Original Australian Trigona Hive)